Its time of great news! Again, sorry for the latest drama that occured on the Wiki because of several vandalism attacks and now, we're preparing to fight it and prevent this will be caused in a severe form again, and one of these measures is: Yes! Discussion/Content mod applications are now open! So this blog post will discuss about how it will work the staff application. 
For anyone who doesn't know about these staff rights, here's the answer:
Content Moderator (Observer): A content moderator (observer) is a user who has the direct of delete, move and protect pages to keep them clean from vandalism (addition of non-sense/fanon/hilarious/inappropriate content) and another Wiki problems. 
Discussion Moderator: A discussion moderator is a user who has the direct of lock/delete discussion posts at our discussion forum, specially from persons who are using it to disrespect a user or to post innapropriate content. 
These roles are useful to stop vandalism or spam attacks, because a good community needs to have safety for the users while editing or interacting with other people, and without them would be a big disaster because several people would post make spam/vandalism attacks on it. So we need several other staff members to control these attacks as some persons cannot be active at FANDOM while i'm resting from being so much on internet. If you didn't know, it was also a plan commented on the Cleanup Project announcement, but i only wanted to make Discussion mod applications because originally, i considered Chowder60 , one of the admins of this Wiki, also as a content moderator, but i decided to make him only admin and i maked Retro SQUIRREL only as a Observer. 
I created a mod application formulary at Google Forms, where it will have several questions about your activity at the Wiki and at other communities. I firstly announced this planning at our Discord server so that's why i'm writing this blog post to advise who don't know about that. To access it, click here. Then, i will check everyone's answers to avaliate it and determine who is able to be a content/discussion moderator, and i'll approve two of each. However, you must follow these requiriments:
You must specify your experiences at FANDOM.
You must be cient of our policies.
You must specify what do you want to change in our Wiki.
Why this? A staff member needs to have knowledge of several things: how the Wiki works, how he needs to act, how the tools acessible only for admins works, etc. So that's why i created this formulary, as it would be a good application form to prevent people from spamming other admins' message walls asking them to be a part of staff without specifying any experience on other Wikis. So, if a people is newer at FANDOM, i will not accept its answer and i will give them a time to know how to edit/work at this site.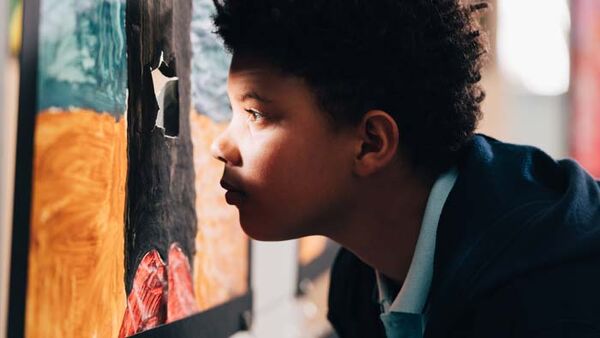 These roles has its own color skins for links/borders, which are useful to separte them from the rest of other users and to get easy to find who are part of staff:
Observers/Content Mods has blue (#278181) links/borders.
Interviewers/Discussion Mods has green (#68DE1F) links/borders.
So, that's all, good luck to everyone who'll sign to be approved and Merry Christmas! Best wishes, Bendybao - December 12, 2020.